I promise I am knitting things besides hats! Honest!
This week we had a request for a snake hat, identical to Felixs and, rather interestingly, Felix turned up from school with a 'pattern' one of her best friends had designed for a hat get herself.
Felix gave me the puppy eyes. I rssisted. Them the pout. I caved.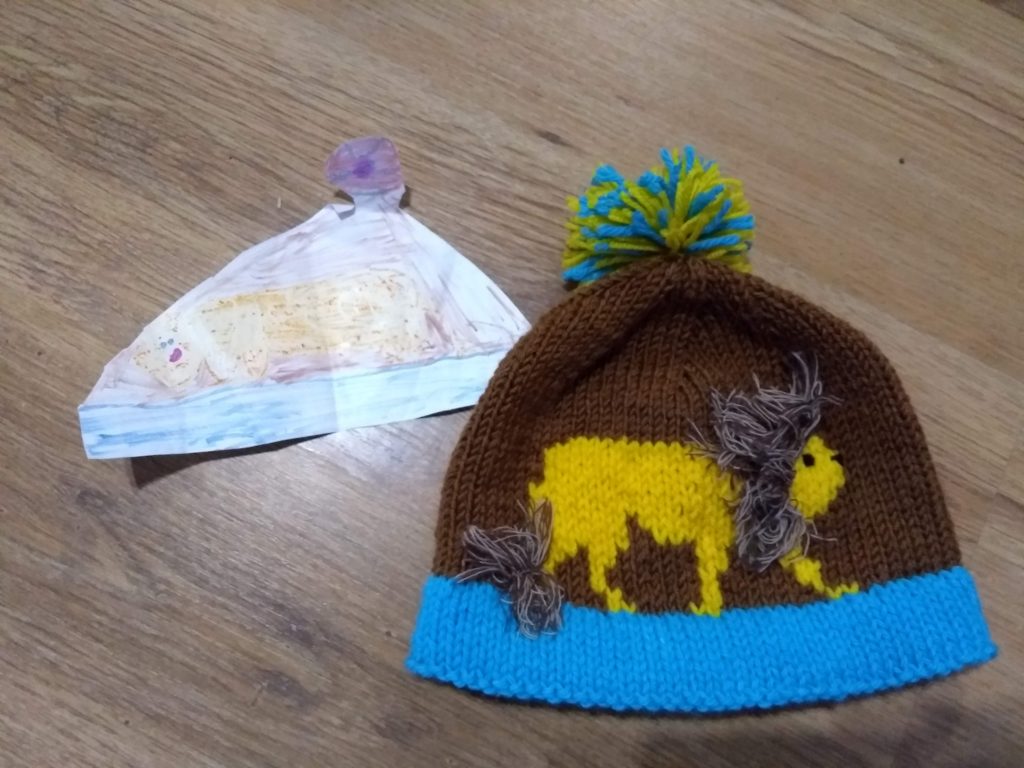 Blue brim, brown background, lion on the side, and a pom pom on top. Check, check, check and check! The lion chart used was a freebie – Lion Chart by Kyra Alvey.
And to show them together: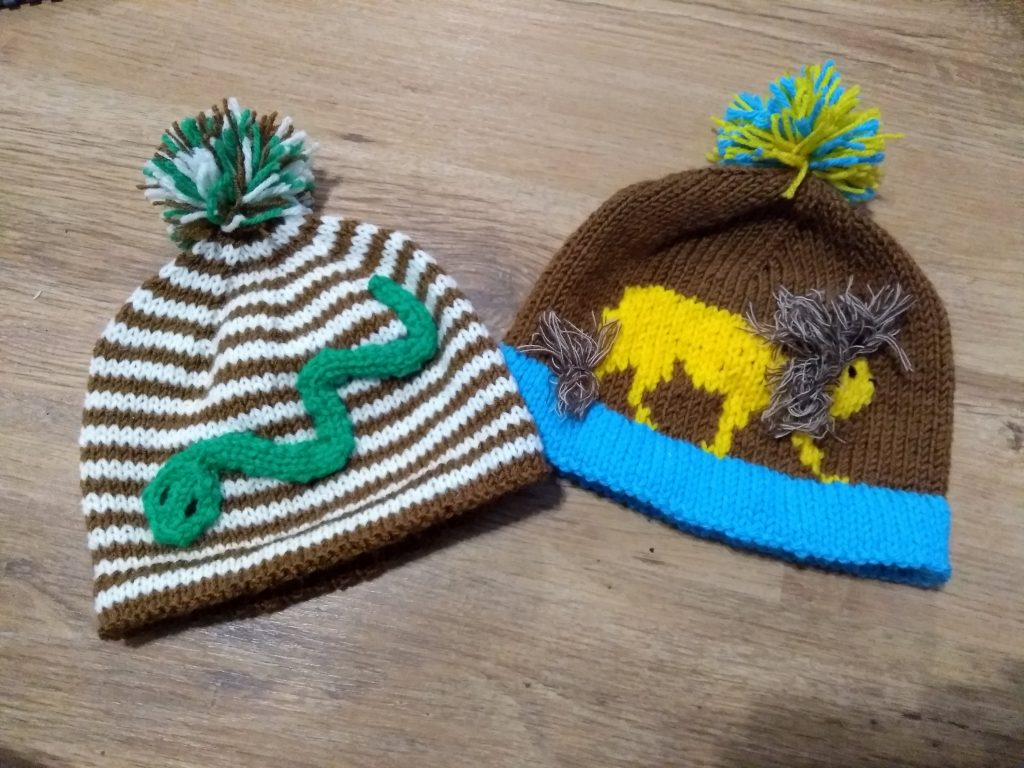 Snakes and lions oh my!
Not long back from a family Nerf event – feeling rather stiff and sore do going to call this post quits and try and unlock my muscles with a toasty hot shower!
Wool Count
Starting total – 704
Wool used – 13 (4 this week!)
Wool bought – 0
Wool given – 0
Wool gifted – 0
Total – 691