Drumroll please! I would like to introduce Inklings amazing idea:
A pumpkin cat basket so Dashie can be just like the little Jack-o-cat I knitted last week!
When he told me his idea I was floored at how simple yet incredibly adorable it was. I did have to buy a wicker basket and some wool (those 14 balls last week) but it came together super quick and yeah, with Dashie in it, it's just too cute!
There's also a few contests I was planning on entering and this photo is definitely going to be the entry!
Hmm…does that mean I have to share any prizes I get with Inkling? And credit the 4yo with the amazing idea…?
In other news, Lockdown. (This post is all about the cats this week) He had his vet appointment on Monday and the vet was genuinely shocked at how well his tail had healed, and how well he was responding to treatment and had shown no signs of grooming it etc. (We did not to get a soft cone for him which he hated, but at least he could get into his little hidey holes and move around much more freely!)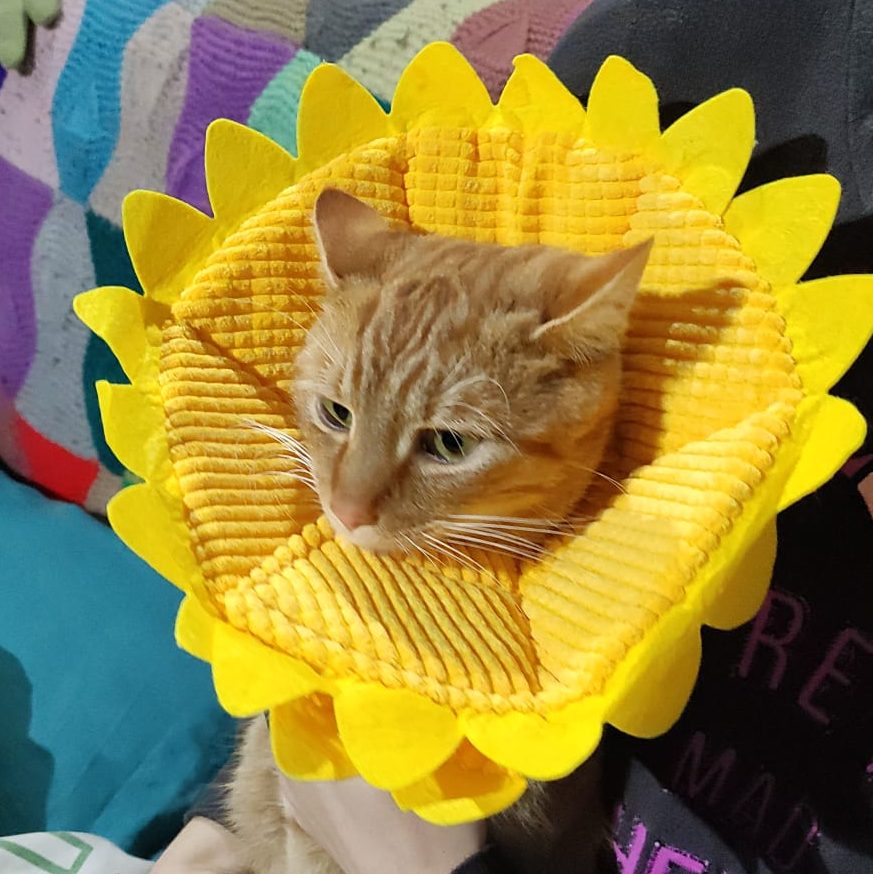 The verdict? Despite the fact the vet was positive the tail would have to come off, he gets to keep it! Hooray! Though he has used at least one of his nine lives over this whole ordeal.
Thats all for this week, it's a super short post I know (but a cute one) and it's earlier than normal but that's because of chaos that is about to ensue. More on that next week. If I survive…
Till then, stay safe and marvel at just how photogenic Dashie can be when your waving treats off camera…
Wool Count
Starting total – 897
Wool used – 142 (11 this week!!)
Wool bought – 49
Wool given to me – 47
Wool gifted to others – 4
Wool handspun – 11
Total – 852 (Net total of 32 down!)