Just spent about forty minutes trying to work out why I couldn't login to write this week's blog post…after mithering Engel he managed to fix it in under five minutes…
Something about my . htaccess file…?
Anyhow, because did that I've pretty much forgotten what I was going to write about. I have no new finished projects to show this week as I'm working on another big one and have had next to zero time to actually do any knitting… There's a lot to do in the run up, to the run up before the mad rush before Christmas. (If that made sense to you then you know exactly what I'm getting at)
Ah, now I remember!
Ok, Christmas, no new projects but I did find two old ones that never got put online anywhere! And they're both cute quick Christmas knits as well!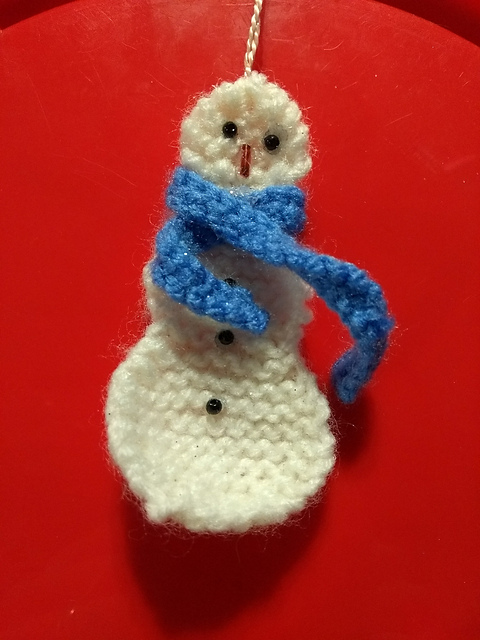 This is a particularly cute free pattern – Snowman Christmas Ornament by Barbara Breiter – that uses up any old oddments of wool, and which Felix helped decorate with beads and glue!
This is also another cute free knitting pattern – Christmas tree by Baiba Dzelme – and again one Felix helped with (she glued the buttons on which I secured afterwards with thread) and topped with a little bell!
Hopefully I'll have something new to show next week!
Starting total – 650
Wool used – 139 (1 this post)
Wool bought – 49
Wool given – 135
Wool gifted – 59
Total – 632