How could anyone resist such cute squishy toes on such dainty paws?
And thus began the madness.
Long story short, I have laminate flooring, and wooden chairs. The felt on the bottom of the chairs had worn off and they were beginning to scuff the floor. I was going to replace the felt but…
They look so much cuter than plain chair legs! But I couldn't do one chair, oh no, all six chairs had to have them. And they all had to be different cats too.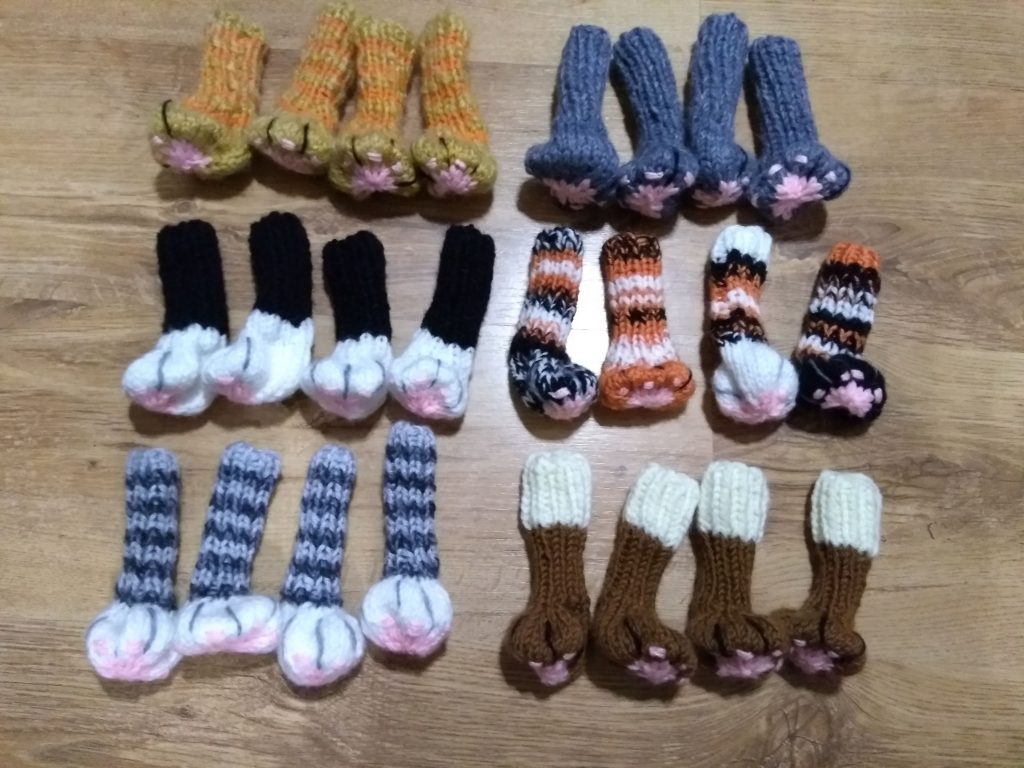 Tabby, British blue, tuxedo, Calico, mackerel tabby, Siamese. Of course everyone had to pick their favourite for their chair, but once done I now have chairs that don't scratch the floor!
For those curious, I used the free pattern Chair Paws: Cat by Nicola Valiji but on larger needles and a few extra stitches as my chair legs are obviously chunkier than what the pattern was designed for!
That's all this week!
Wool Count
Starting total – 576
Wool used – 92 (2 used)
Wool bought – 30 (Up by 11, I thought I bought two skeins of gradient wool, turns out, they were 5 balls of wool braided together to look like one skein. Hence my cheeky purchase of 3 suddenly became 11…)
Wool given – 157 (2 as birthday presents!)
Wool gifted – 31
Total – 642