Deep in the depths of space, lies a small moon like planet, where a family of peculiar creatures live…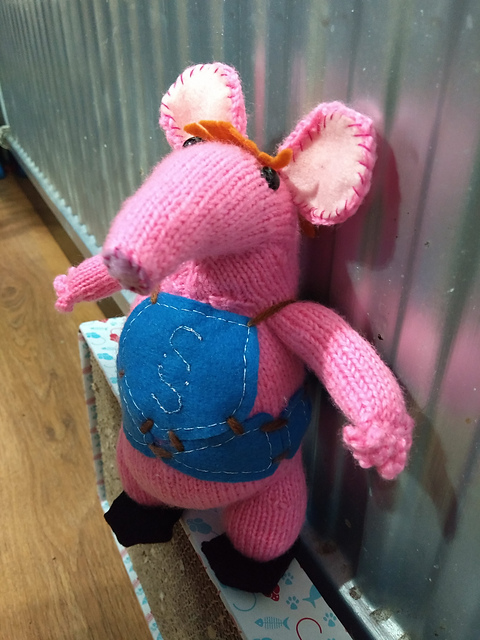 Of course I'm talking about the Clangers, this here is Small Clanger! I was given a kit to make him a little while ago and finally decided to get him on the needles after Inkling spotted Felix's Tiny Clanger.
I had fun knitting this guys, but not so much on the cutting out and sewing of all the felt pieces, though he does look really good for it. There no plans though in the near future to make Mother, Major or Granny Clanger!
Wool count:
Starting total – 622
Wool used – 68 (2 since last post!)
Wool bought – 8
Wool given – 6 (1 as a birthday present!)
Wool gifted – 0
Total – 568