Or should that be 'cloak and nerf blaster'?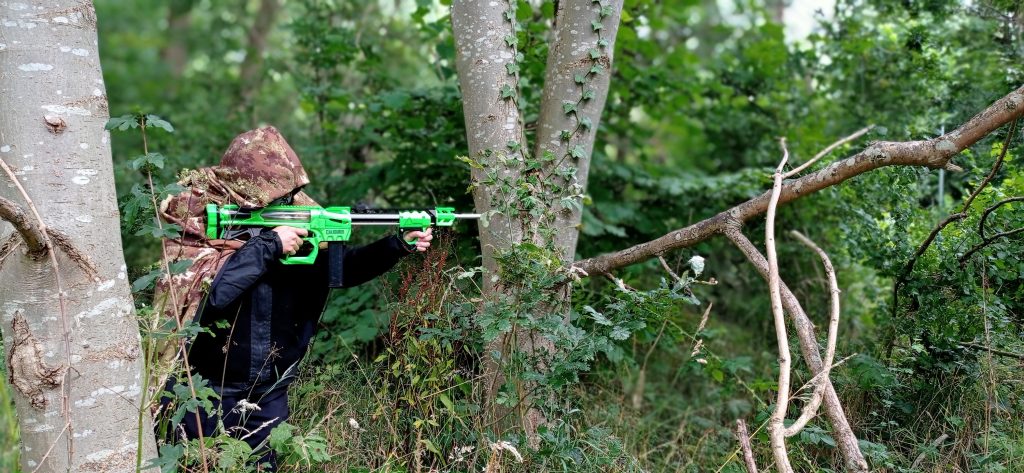 Last year I mentioned I had a few sewing projects, the first and biggest one was to make a Gaunts Ghosts (a unit from a Warhammer 40K book series of the same name), style cloak for a friend of mine. I did achieve this after a few weeks of messing around and phoning Rabbie for help…
Not going to lie, by the time I sewed the last edges and tidied up the lining, I was pretty proud of my creation! Just one problem, photos.
The person receiving this lives pretty far away, and the size difference between him and myself is laughable. Nearly a foot taller, and about three times more broad in the shoulders, there was no hope of me getting photos wearing it! So poor Engel was drafted in, and wearing his motorcycle jacket, was much nearer the scale needed.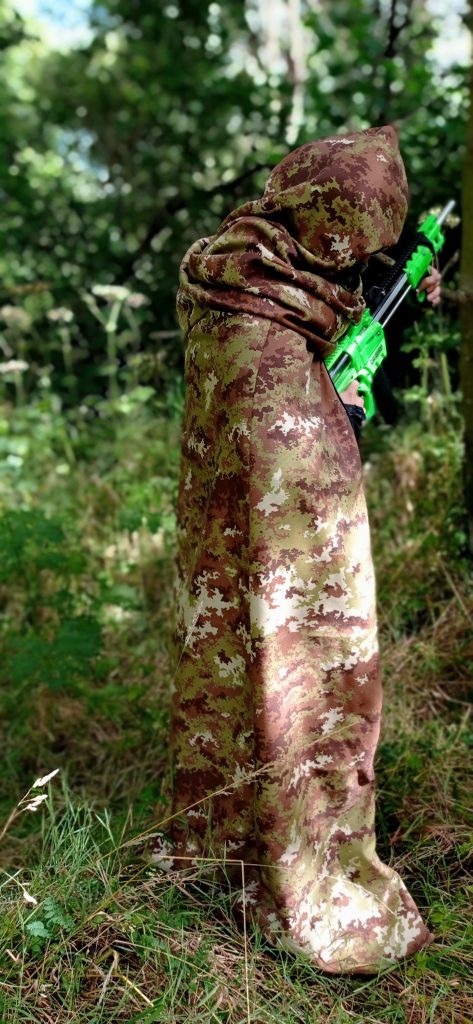 Well, in the shoulders, Engel is only a little taller than me so still a good bit shorter! However, you get the idea of the fit at least.
So, seeing as I took these photos in August, why am I only sharing them now? Well, the first reason is the cloak reached my friend end of September, and he did some footage of it which is stuck on a hard drive a cat decided to wee onto. I doubt any photos will be taken in the wet and cold of British winter so…yeah.
And…reason two may be that I have no finished knitted projects to share so figured why not just share this now?
Regardless of the reason, here is one of the first sewing projects I plan to share!
That's all for this week, stay safe!
Wool Count
Starting total – 843
Wool used – 4 (3 this week)
Wool bought – 1
Wool given to me – 0
Wool gifted to others –
Wool handspun – 0
Total – 843 (Net difference: -3)