Llama llama alpaca?
Something that isn't hats! But what exactly is it?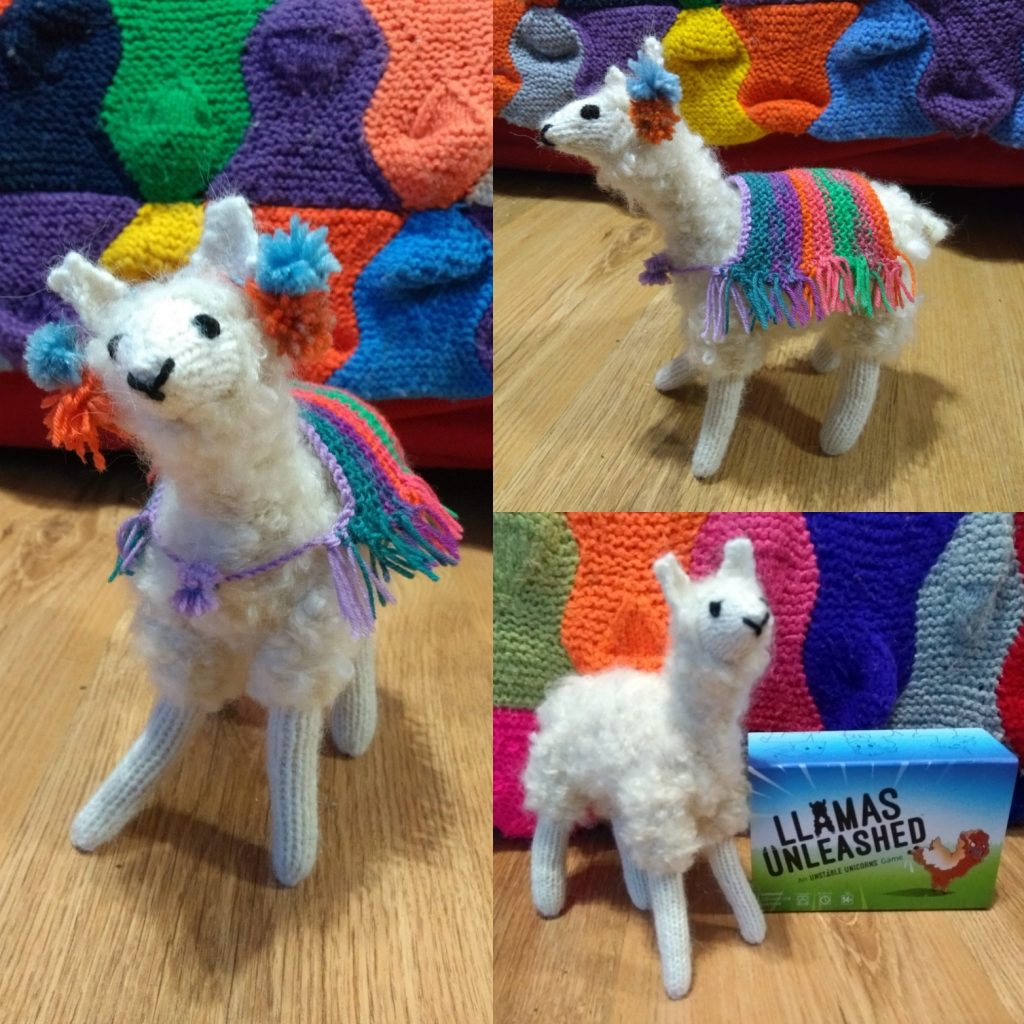 Is it a llama? Is it an alpaca? We can all definitely agree it's cute! Pattern for the actual critter is a free Ravelry download – Flounce the Fluffy Alpaca by Tabitha Rose – and I just winged a blanket and teeny tiny pom-pom detailing!
I made this cutie as a thank you to a fellow yarnie work colleague who crochets as opposed to knits, and gifted me a cone of the fluffy wool as it wouldn't behave for her crochet hooks! I made it yield to the knitting needles!
(The llama unleashed game was Engel giving me a random 'saw this and thought of you' gift, squee!)
That's all today, Inklings had a stomach bug start of this week that rivals THAT scene from the exorcist, and after one day of peace, Felix has now started…when will it end?!
Wool Count
Starting total – 704
Wool used – 15 (2 this week!)
Wool bought – 0
Wool given – 0
Wool gifted – 0
Total – 689