Husky No. 3!
I need to think of better blog post names for these huskies…
Anyhow, this is the third knitted husky! Husky one, and husky two can be found in their respective links.
There's one more pure bred husky, a husky/collie cross and a collie to go.
It's been quite a week this week. A UKAS audit at work, my birthday during said audit, finding damp in Felixs room, having builders come and fix said damp and today I did about four and a half hours worth of driving.
The reason for the long drive was partly to fulfill Felixs only summer holiday request – a trip to the beach – and to pick up my birthday present from Engel: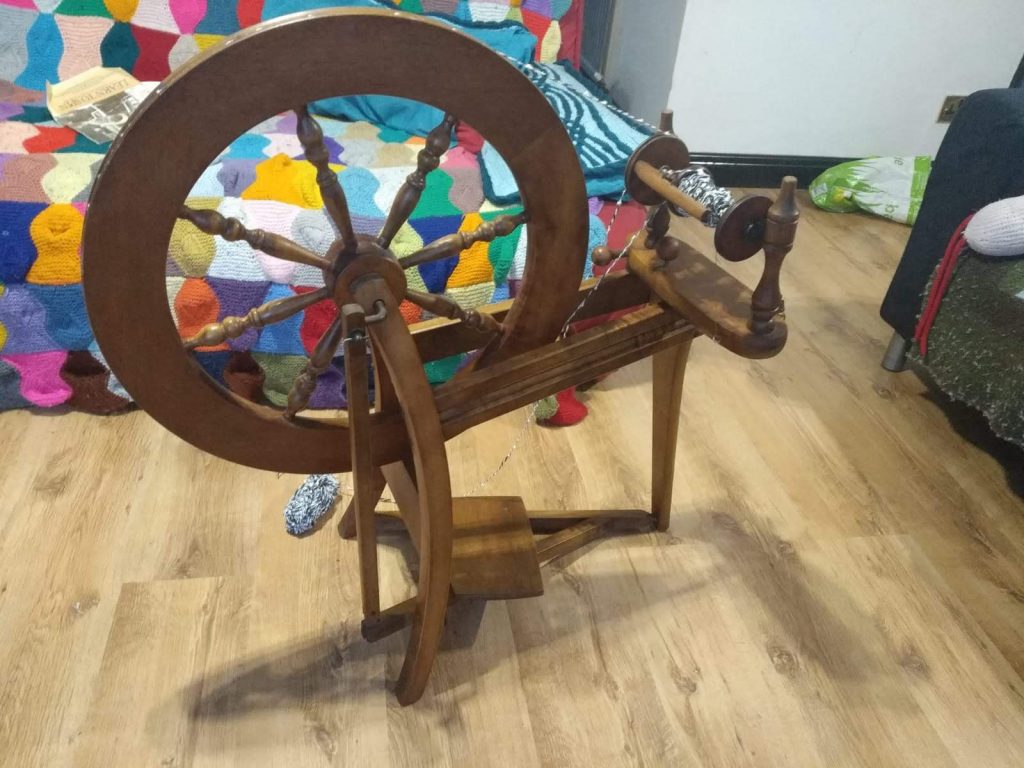 A spinning wheel!!!!
I suspect he wants me to get all those fleeces used up…
Till next week!
Wool Count
Starting total – 576
Wool used – 74 (3 used)
Wool bought – 19
Wool given – 157 (2 as birthday presents!)
Wool gifted – 31
Total – 649