Quick one
Just a short post to say my Easter has been busy but fine – even with all the gardening and the thunderstorms! I managed to mostly avoid being outside during the thunderstorms but the few seconds I was out…
Anyhow. Felix had fun, too much chocolate was consumed, cakes got baked, crafty things were made and the houses was turned upside down only twice.
Amongst this, I finished knitting the squares for the blanket. And some. Will blog later when I feel like I won't murder my cats and the blanket is sewn.
You can instead look at this mini knit I did during the week: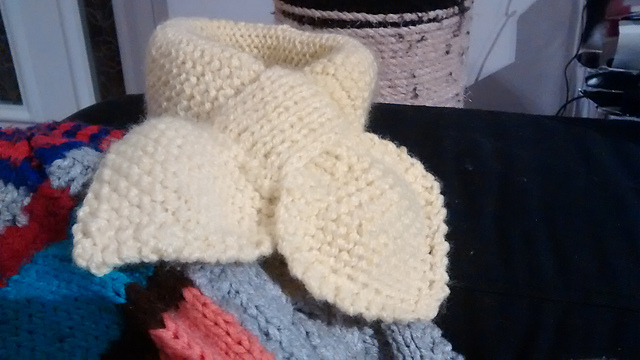 It's (another) Miss Marple scarf, present for Engels godmother for her birthday.
There will be a much longer and more entertaining post next week.
Wool countdown!
Starting total – 697 balls
Wool used – 17 (3 this update!)
Wool bought – 9
Total – 689