Nearly there…
It's been one hell of a week. Fortnight actually. Home stuff, stuff that doesn't belong on here, but needless to say it's pretty much killed what little festive spirit i've had.
Seriously, I have felt festive for two hours this year. Which in turn makes it hard to create the magic for Felix and Inkling. I think I've managed – they're eagerly counting down the days and it's getting harder and harder to settle them at night!
The tree is up, the decorations out, presents squirrelled away everywhere…yep…even if I don't feel it, it's nearly here…
Even if I haven't been feeling it, I have been cracking on with Christmas knitting! Though I had said I wouldn't make any this year…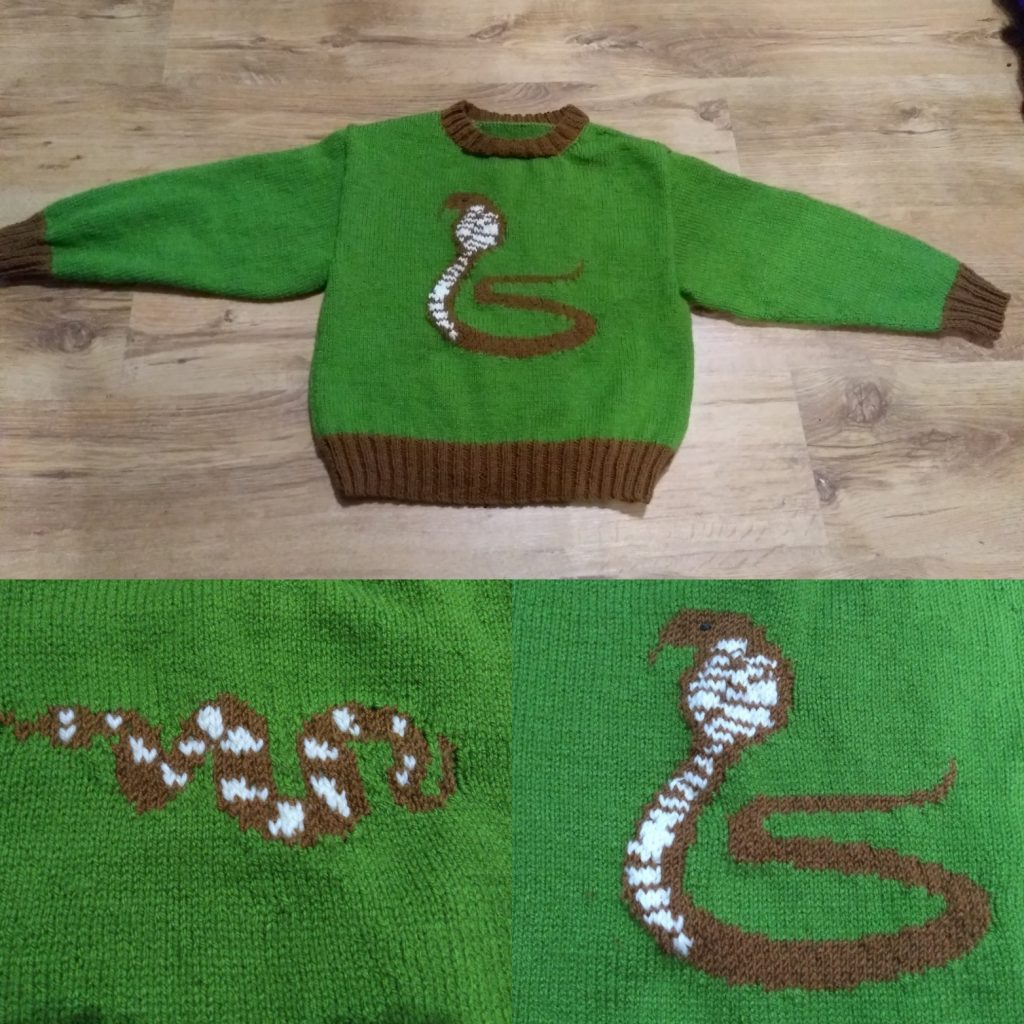 In order to not be eaten by the Yule Cat, you must receive something warm and wooly. I showed Felix a bunch of patterns and without looking at them, she informed me I was to make her a snake jumper. When I sarcastically asked her if there was a specific snake she had in mind, she replied cobra…and that it had to be a green jumper…sigh…
The jumper is based on Heart Sweater from the book 'Cool knits for kids' by Kate Gunn & Robyn Macdonald. I used the snake charts from the free pattern Swing-Snakes by Tina13.
And if I make something for Felix, I make something for Inkling! He chose the free pattern traffic by Amy Bahrt, insisting on a red car. Then I found the matching Traffic Hat and yeah…
But wait, there's more!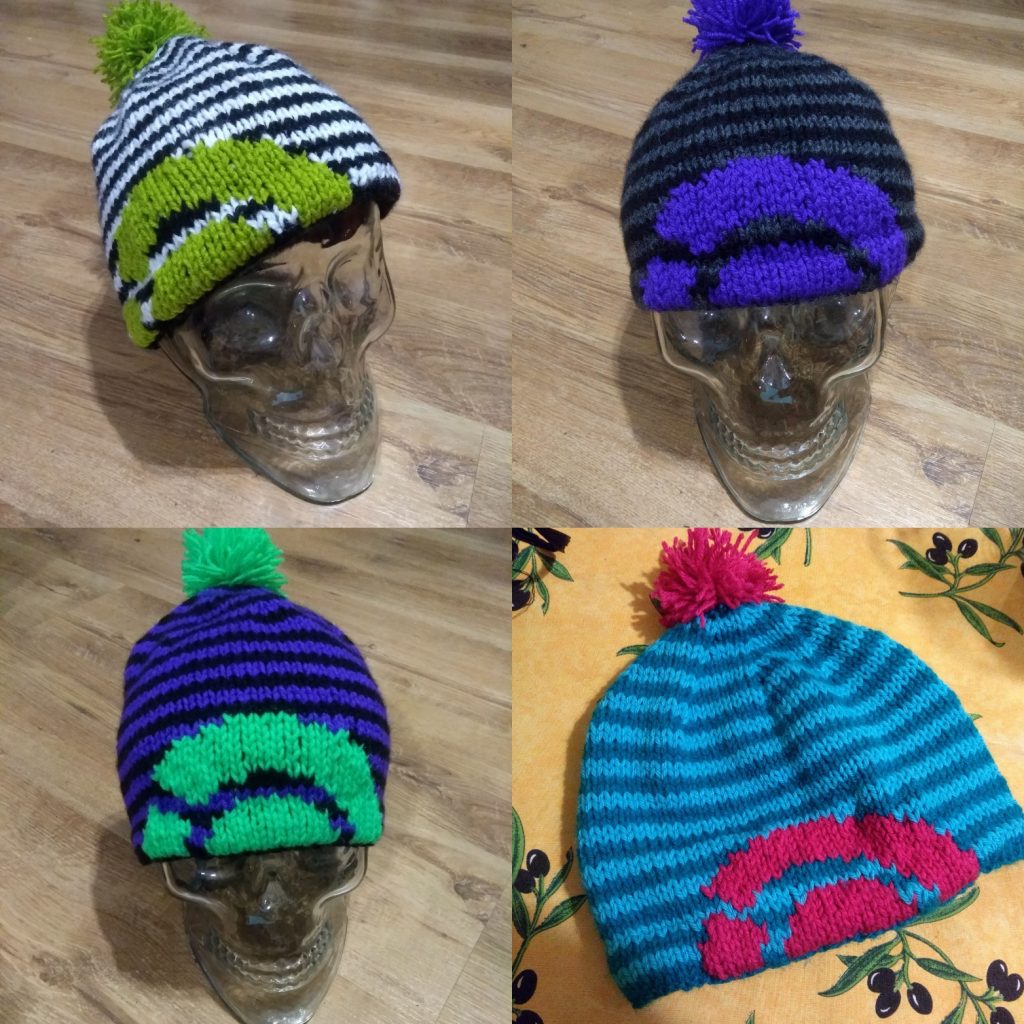 My new gaming group are obsessed with Pokémon, and with the new sword and shield game out, have sorted themselves into teams of Pokémon type to have battles with their other friends. There was talk of team colours and then I saw this free pattern on Ravelry (Dawn/Hikari Pokéball hat in 2 variations by Mina Janssen) and I knew I had to make them.
So, top left is bug, top right is ghost, bottom left is poison and bottom right is dragon.
There's other things in the works too, but you won't be finding out about those until next year, so until then, have a good festive season!
Wool Count
Starting total – 576
Wool used – 112 (3 this week)
Wool bought – 63
Wool given – 167
Wool gifted – 31
Total – 662